On the morning of March 28, 2013, Dr Liu Peng, Dean of the School of Continuing Education (SCE), Dr. Qian Shuping, Associate Dean met Dr. David Steele, Dean of College of Business (COB), San Jose State University (SJSU) of USA and Professor Oliver Yu, Executive Director of East Asian Development Project in the conference room of SUFE's administration building. Professor Jin Yuying, Executive Deputy Dean of the School of International Business Administration (SIBA) of SUFE also attended the meeting at the request of the guests.
First Professor Jin briefed the guests on the recent development of SIBA, and had a discussion with them on the cooperative possibilities of undergraduates and graduates' exchange programs.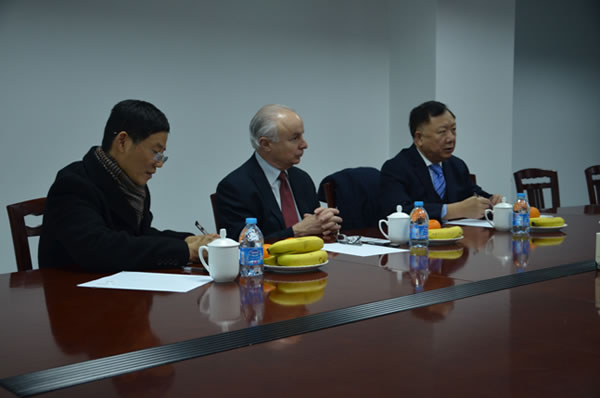 After that, Dean Liu introduced to the guests the development in SCE's diploma education and executive training programs, and had a thorough and friendly discussion on programs such as students' short visiting, overseas training for financial executives and other collaboration in the future.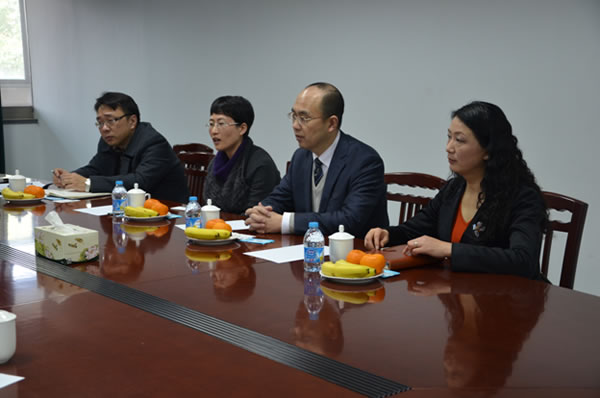 After the talk, Vice President Huang Ying met with Dr Steele and Professor Oliver Yu, and took a photo with them. At the meeting Vice President Huang encouraged SCE to keep in touch with COB of SJSU in order to achieve mutual development by working closely with each other. And Dr Steele agreed with Vice President Huang's point of view and expressed his sincere wish for long-term cooperative relations with SCE.